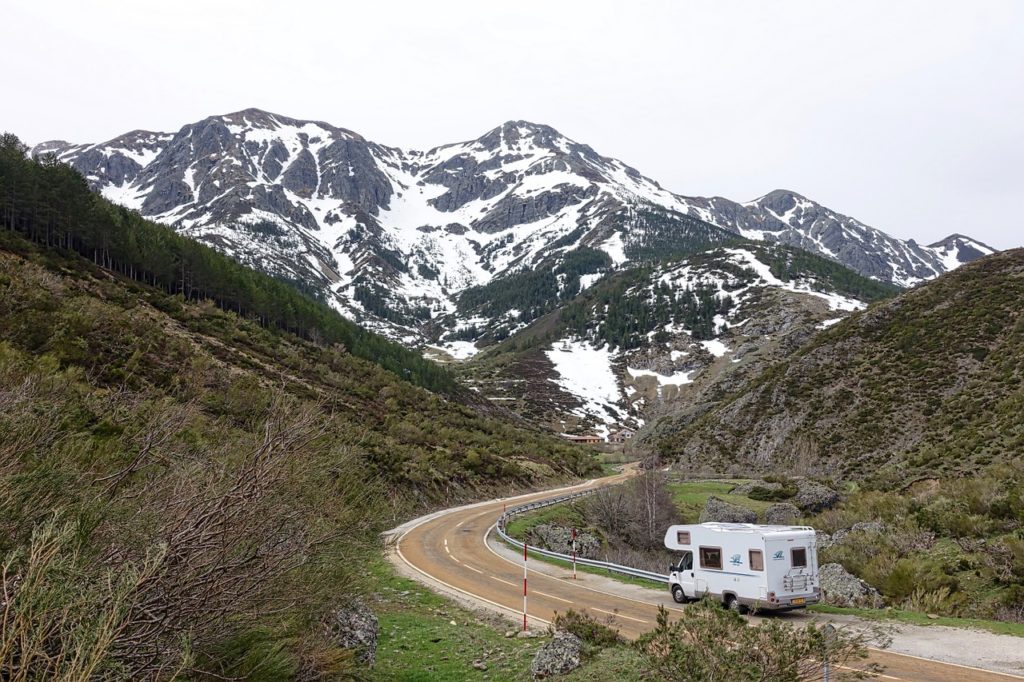 Especially if you spend a lot of time on the road in your RV, you might be looking for ways to upgrade your home on wheels to increase comfort, efficiency and safety. Here are some easy and relatively affordable upgrades and add-ons that you can do yourself!
Power
Most RVs come with enough battery power to keep the lights on for a few days of camping without a charge, but the reality is that most of us will probably travel with enough devices and appliances that we will drain the battery much sooner.  A key upgrade is to enhance the power system with a combination of extra batteries, and solar panels, which are getting more efficient all the time. The addition of an inverter allows you to convert that extra power into AC power that can be used to charge devices or run small appliances.
Tankless Water Heater
Whether you are hooked up to water and sewer systems in an RV park or are dry camping, a nice hot shower is a definite perk.  Having a tankless system means that you can enjoy back to back showers without having to use propane to heat the water, and without having to wait for a new shower´s worth of water to be heated.  These systems are not inexpensive, but over time they will pay for themselves in propane savings alone.
Water Pressure
The water pressure within your RV's system is likely to be low, which can be an annoyance in the shower or sink.  Consider investing in a water-saving showerhead compatible with your RV's plumbing system to both reduce the use of water and increase the pressure of the water that gets used.
Backup Camera System
For safety and ease of driving, a backup camera is a very useful upgrade to consider. Driving in reverse for parking, maneuvering around tight corners, or because you need to back out of a tight access road, can be a challenge at the best of times – and doing it in an RV can be even more difficult.  There are lots of RV rear-view camera systems you can install yourself without requiring a professional tool kit or a lot of knowledge.
LED Lighting
While the light of incandescent bulbs is great when you have lots of power, if you are dry camping without an electrical hookup the last thing you want to do is drain your batteries unnecessarily.  LED lighting is great upgrade to consider because they use significantly less power than conventional bulbs.  This is a very easy upgrade to make and one that will pay for itself in no time.
These are just some of the upgrades that can be carried out on your RV.  Each of these upgrades is affordable and easy for the do-it-yourselfer to carry out – perhaps most importantly, they will increase your RV's comfort, efficiency and safety.