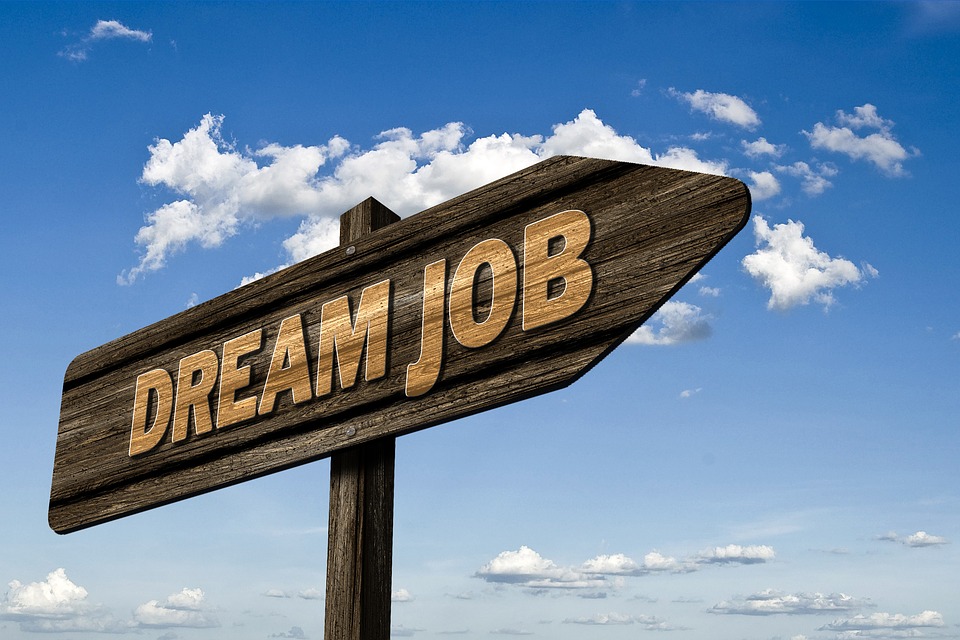 There's no need to waste time hopping from job to job when you already know what you really want to do with your life.  To truly achieve the career you desire, you'll have to be willing to put in the work.  
Landing your dream job isn't something that will happen overnight.  You'll have to practice patience and perseverance and place those efforts towards the correct paths. There are plenty of dream job guides out there for future reading after this article on landing your dream job. Consider taking some time out of your day for the best ways to get your dream job.
Take a second to read through some more specific ways in which you can better your odds of landing your dream job, and start plotting your course for the future today. 
Build a career-specific resume
Most people don't just fall into their dream job.  If it happens, then cool. It's not likely. You'll need to build a strong resume by spending time working in the field in which you hope to rise.  
Once you can show your competence on paper, you'll have a much better shot at drawing the right looks your way.  Choose wisely as you sift through opportunities, and think of your future always.  
Establish yourself online 
The internet rules the business industry, in general.  It's necessary to first establish yourself online, before you begin marketing yourself for jobs.  
When prospective employers can visibly see the work you have put into your professional career, it speaks highly of your ability to present yourself as a professional.  
Create a professional website that shows your portfolio, and put your face on it too.  Contacts and a bit of professional history are also great ways to spread the word about you. 
Be social and ubiquitous 
As a part of establishing your professional presence online, delve into the social aspects of the web.  Set up a LinkedIn account, and be social. Networking is one of the most important steps towards achieving your goals, and the internet has the perfect platforms for such things.  
Keep yourself up to date 
Technology changes in the blink of an eye, so you'll need to work to keep up.  Whether your dream job is in the realm of technology or not, the business industry requires at least some fluency in the ways of the web.  
You'll have to know how to navigate social media, build and maintain your own website, and more.  It's best to learn these basic skills long before you start applying for your dream job.  
Set strong but realistic goals 
Setting goals is a huge part of anything systematic you achieve in life.  If there's a point A to point B situation, it makes sense to set smaller goals for the in-between.  Set strong goals for yourself, but always keep it realistic. Don't set yourself up for failure.