Volunteering is an important part of living in community and it is a great way to take care of others and help yourself feel better. Here are some fun and easy ways you and your family can be involved with the community and benefit from volunteering your time, talents, and energy. They key is to find a place that you want to help with, someplace you will enjoy working, and a cause you feel strongly about and want to be involved with.
Homeless Shelters
Most cities have at least one homeless shelter where people can go. They often run on volunteer help and donations so they are a great way to get involved and give back to the community and help others. You can volunteer your time and help with projects at the shelter, bring food and clothes to donate, or visit with the people at the shelter and help them feel better.
Food Banks
These, along with soup kitchens and other donation centers, offer food for those in need and get the food and money they need to operate from donations. Most of the people who work at food banks are volunteers and there is always a need for donations and volunteers to work.
Humane Society
Many people are animal lovers and there is a great place for people to volunteer and hep out their four legged furry friends. The Humane Society does a lot of work to help pets and other animals and they need volunteers to help take care of the animals, run work shops, work with community education, and gather donations to care for the animals they get.
Ronald McDonald House
The Ronald McDonald House s is very important- it is a place where families can stay at or near a hospital when their young child is in the hospital for long term care. There are many Ronald McDonald Houses around the country and they are all run from donations and volunteer support. They allow families to stay together while children deal with cancer, surgery, and other serious health conditions.
Special Olympics
The Special Olympics is an international program that offers training, activities, and athletic competition for people who live with mental retardation and other disabilities. They operate largely off of donations and volunteers and are always needing people to help with sports events, training, education, and promotion of the events.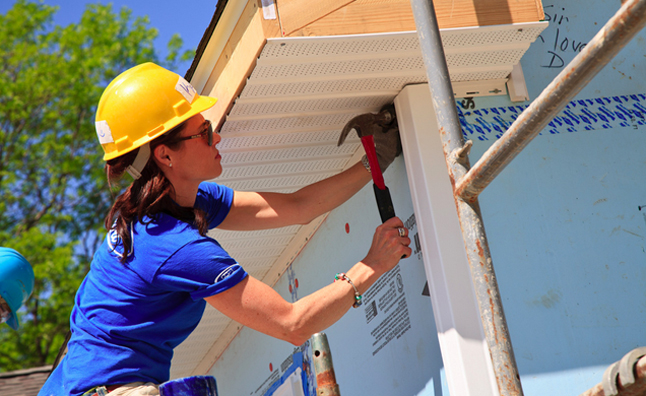 Habitat for Humanities
This organization works to build and provide houses to poor people in their local communities. Volunteers help build, finish, landscape, and furnish the homes and they also get to learn skills that can help them in their own lives.
State Parks
Many of the state parks offer volunteer programs where you can learn about the plants and animals, help care for the park, wok the visitor center or gift shop, lead tours, work with the general public, and use your skills to help out the people at the park. It is a great opportunity for nature lovers.

There are many more wonderful ways you can get involved and volunteer. Be on the look out for ways you can get involved and help in your local community. You will be glad you did!
The following was a post by Sarah Jo Lorenz-Coryell